Switch your Maxi skirts to new Midi skirts! I'm currently loving this trend, very girlish, very relaxed. I have seen it on many runaways like Louis Vuitton, Marc Jacobs, and Just Cavalli. And I have also seen it on celebs who rocked this trend!
I loved this trend on Sarah Jessica Parker. She is only 5'4, but she got her legs maximized!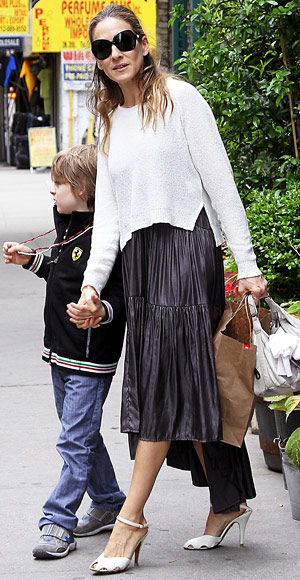 And of course Miss Ashley Olsen rocked this trend!
I love her look, it is very chic. I love it :D
I also saw her in a polka dot skirt, which I loved on her but probably wouldn't wear.
With a skirt you can tuck a tight blouse, wear a jumper or a shirt over the skirt, add a thick or thin belt! You can do almost anything with a skirt! :D